IZEA has a referral program designed to help our users earn additional compensation for spreading the word about the marketplace. Use the referral link found in your account under the referrals tab.
Refer 100 creators or more and earn up to 10% each time one of your friends does a sponsorship – up to $100.00 per post. Referrals expire after a 24 month period.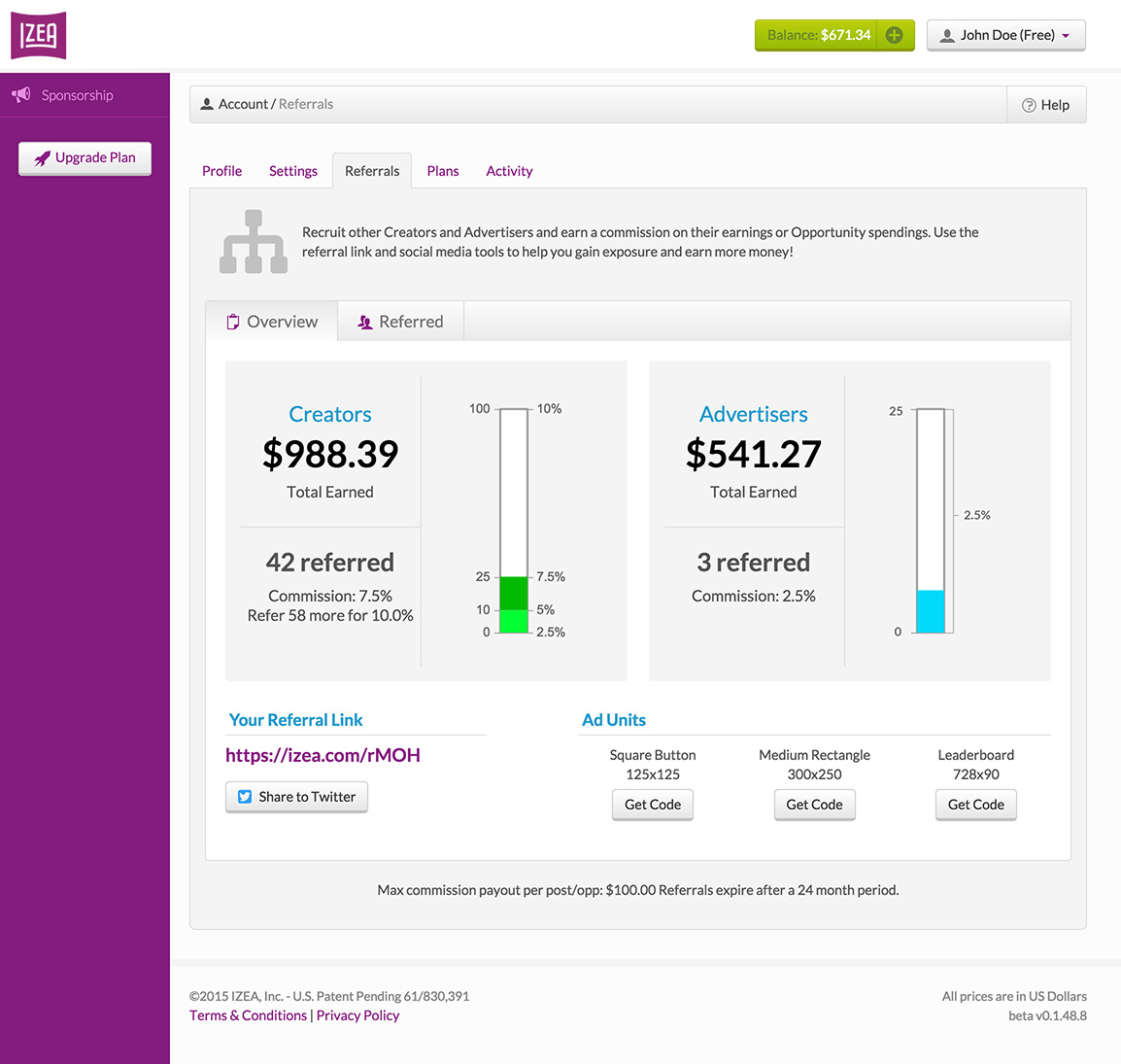 How To Participate
Any registered user can participate in the IZEA referral program. To participate simply share your unique link.