Influencer Marketing at Scale.
Access a global network of social media influencers ranging from bloggers to celebrities to create and distribute content for your brand.
High Quality Social Influencers.






We have 650,000+ social media content creators ranging from A-List celebrities and Vine Stars to mommy bloggers.
Since 2006 IZEA has completed over 3.5 million Social Sponsorships, by far the most experience in the space.
IZEA social media influencers reach over 4 billion+ aggregate friends and followers through blogs, Twitter, Instagram, Vine and other social channels. 






Why IZEA for Sponsored Social?

The Pioneer & Leader
IZEA created the sponsored social space back in 2006 and we have led the industry ever since. Today, IZEA is trusted by the world's largest companies and brands to execute safe, ethical sponsorships at scale.
Platform & Format Agnostic
Our technology platform IZEAx provides direct access to both blogs and 10 different social networks, providing our customers with the ability to mix platforms, content and influencers across the social web.
Patent Pending Technology
At the core of our company is a 5th generation technology platform that has been 9 years in the making. We have invested millions of dollars to optimize the sponsorship process for our network.






Get Everyone Talking®
Utilize our proprietary data to selectively distribute the sponsorship opportunity to a targeted group of Creators based on your campaign criteria.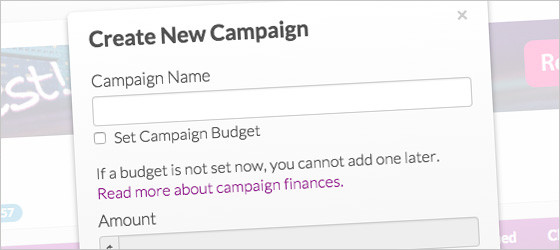 1. Campaign Creation
We work with our managed clients to develop a campaign strategy. This will include a sponsorship opportunity brief that is used to identify and inform potential Creators about your brand and your objectives.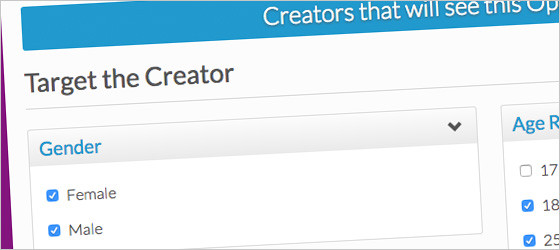 2. Targeting & Filters
Utilize our proprietary data to selectively distribute the sponsorship opportunity to a targeted group of Creators based on your campaign criteria.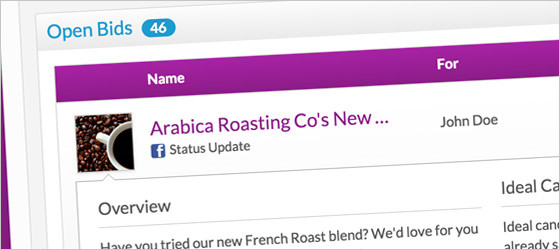 3. Creator Matching
Creators review your sponsorship opportunity brief to determine if your campaign is the right fit for their audience. If it is they will bid on the your opportunity for a chance to work with your brand.

Did you know?
IZEA has four patents pending for scaling the creation of content and social sponsorships.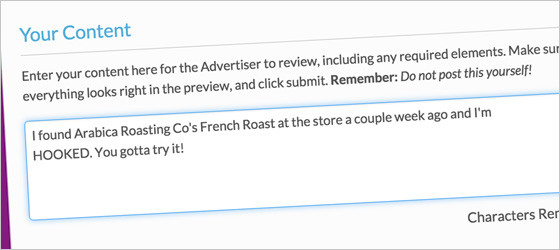 4. Content Creation
Campaign participants create unique content to promote your brand that can include links, images, video and other widgets. Once the content is created it is submitted back through our system for review before it goes live to the public.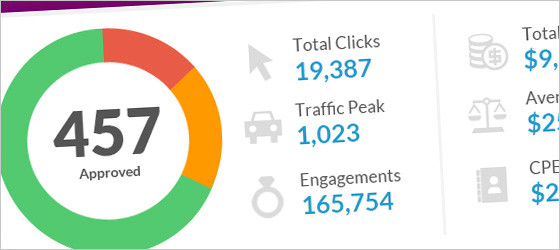 5. Social Distribution & Tracking
Upon approval of the content, it is distributed to the appropriate social channel. IZEA tracks the performance and sharing of the content throughout the web.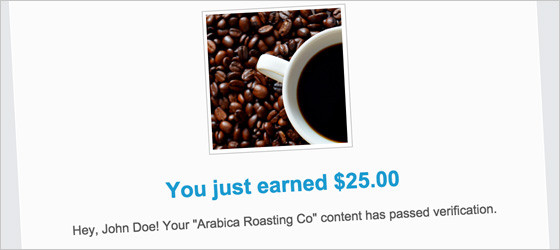 6. Creator Payment
Once the content is published and the Influencer has met the opportunity requirements, we facilitate payment electronically. IZEA handles all necessary tax reporting related to Influencer compensation.

Fortune 100 Brands Trust IZEA.
Since the beginning we have led the policy development and discussion, pushing our industry towards transparent, safe sponsorships that protect the brand, creator and consumer.
View Our Code of Ethics
Mandatory Creator Disclosure
Disclosure Automation Technology
WOMMA Governing Member
IAB Native Ad Task Force
BBB A+ Member
Access Quality, Influence & Diversity
The IZEA Network includes performing artists, celebrities, YouTube and Vine Stars, journalists, multicultural influencers, parents and niche subject matter experts.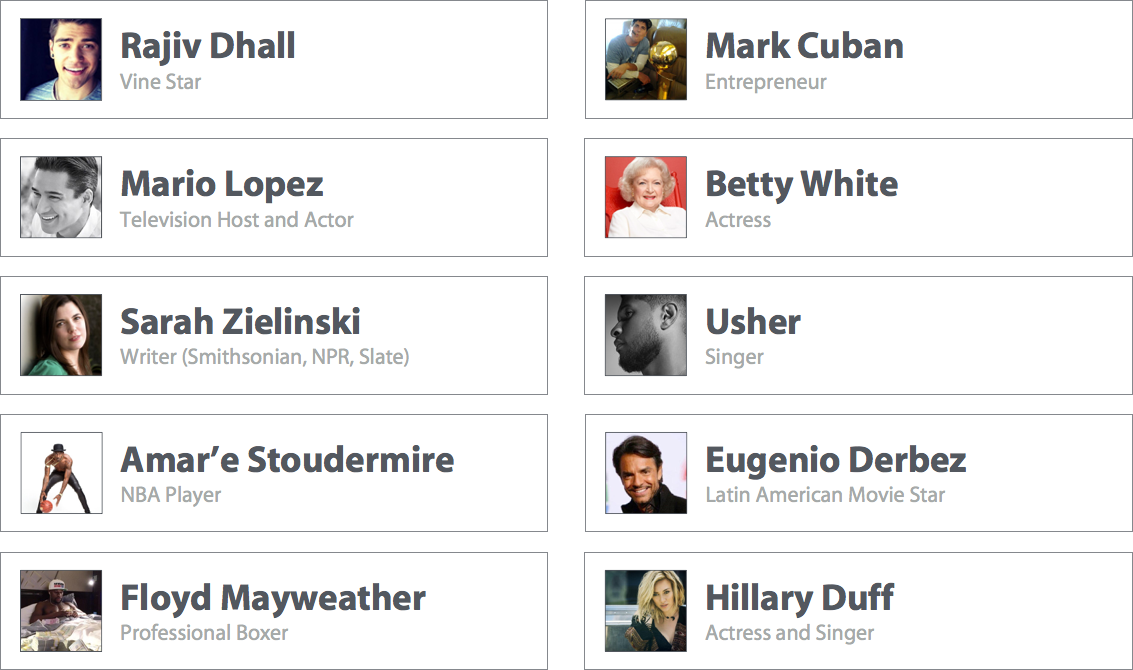 At IZEA, we champion the Creator. We connect our Creators with the world's biggest brands and provide an opportunity for them to fund their passion and live their dreams. Brands get high quality, influential content and creators get sponsored by the brands they love.

#ourcreators
Meet some of the 650k+ IZEA Creators that can develop and distribute influential content for your brand.

Why Sponsored Social?
Sponsored Social enables advertisers to go beyond display ads to become part of the social conversation. Your brand is integrated directly into the content stream of blogs, videos, photos and updates in the voice of a trusted Creator. Every post is unique in perspective, tone and authority.
Guaranteed Posts
Unlike traditional public relations, social sponsorships are contractual agreements between the advertiser and the content Creator. Advertisers pay only when a post is made.
Trackable Results
Sponsorships enable advertisers to embed tracking links and pixels. They are able to report actual traffic and conversions delivered to their destination site to demonstrate ROI.
Scalable
When combined with a platform like IZEAx, social sponsorships are more scalable than other methods of social activation. Advertisers can engage at larger scale with repeatability.
Marketers Effectiveness of Approach (1 – 10 Scale)
% Marketers Who Used in Past Year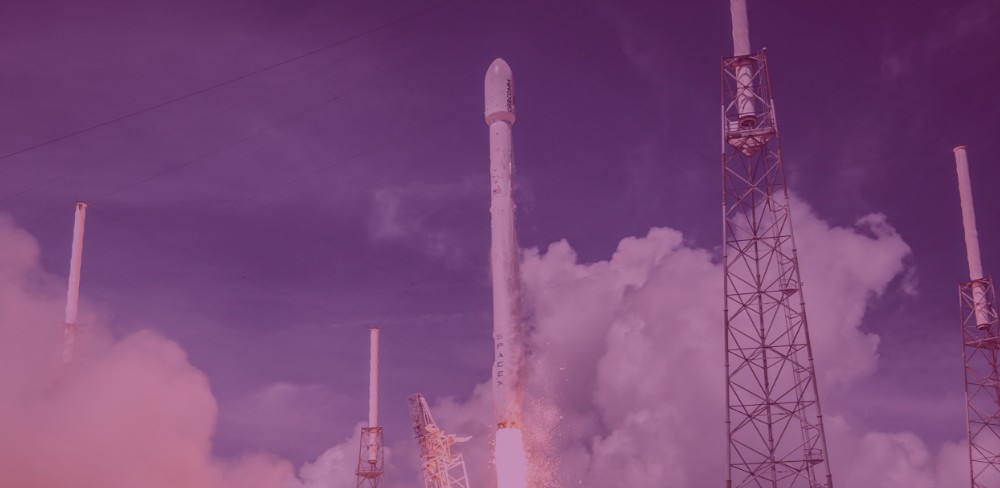 Facebook for professionals, LinkedIn is one of the largest growing social media platforms. With more than 467 million registered users, the company boasts that two users sign up every second….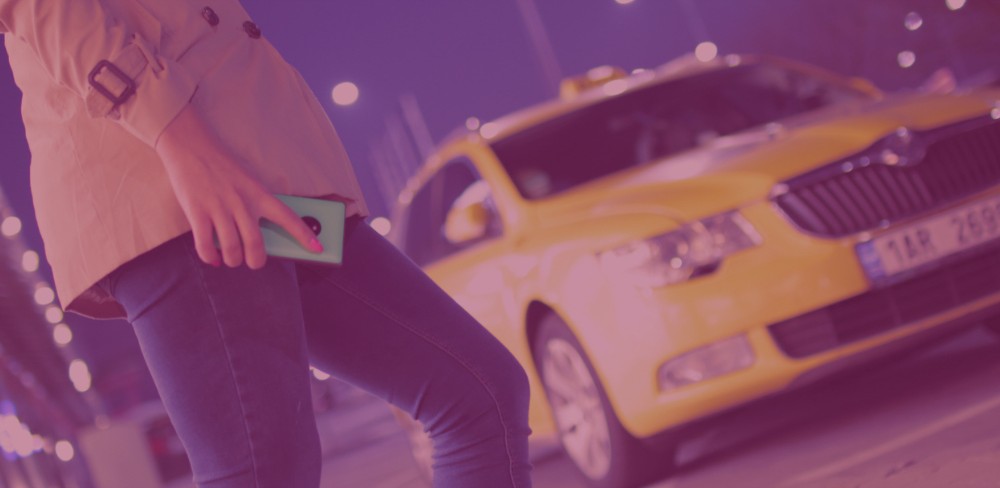 Journalists wear several hats nowadays. From reporting to photography, those in the industry are expected to multitask. And with both digital and print publications struggling to find a space in…