At IZEA, our mantra and lifeblood is to always "Champion the Creators." With over 650,000 Creators registered in the IZEA platform, anyone from freelance bloggers to Vine superstars have a place to connect with brands and create.
Among these influential social media experts, exists a super cool vintage blogger from Jersey City. Seldom without sunglasses and a hat, Denny Balmaceda has been mixing modern business attire and vintage pieces since 2008.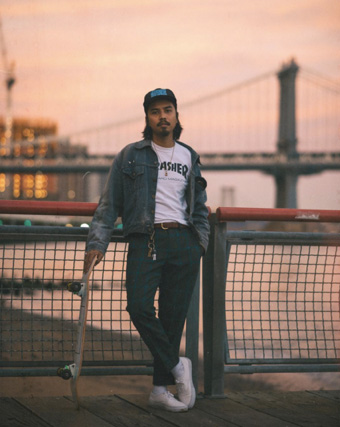 A natural fit within IZEA, Denny signed up in the platform in 2014 and has since been creating exceptional, creative and always cool content for various brands.
We managed to snag some time to chat with the busy blogger in our first ever IZEA Creator Spotlight.
When did you sign up with IZEA and begin working on campaigns?
I signed up with IZEA roughly 2 years ago and began working on campaigns shortly after.
When you signed up what were you doing professionally? Had you
already made a name for yourself on social media?
I've been a professional, full-time menswear blogger for several years but working on consistent, interesting and lucrative ideas with IZEA has definitely been a key component in my ability to work for myself full-time. While I was already very established in the world of social media, IZEA campaigns have helped to keep me relevant.

What has been the biggest impact working with IZEA has had on your life?

Again, a nice consistent source of work and interesting campaigns that feel genuine to my brand and relevant to my followers.
What is your favorite part about working with IZEAns?
IZEA is a great partner because they are easy to work with, are great at communication and filter work that is relevant and fun.

What is your proudest moment working with IZEA?
I got to work on a cool [phone screen protector] commercial via IZEA and for the campaign I was able to produce a short video all of my own creation and direction. The open communication, freedom and trust IZEA and the brand put in me lead to a campaign that felt natural.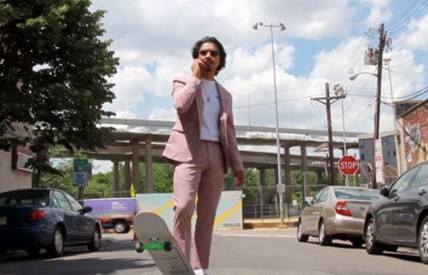 Let's pretend you never signed up with IZEA — where do you think you would be?

If I hadn't signed with IZEA I would definitely still be a menswear influencer but I may not have had the ability to expand my reach in working with tech and lifestyle brands and for that, I greatly appreciate the opportunity.
While Denny is one of our thousands of creators, he exemplifies the spirit of the IZEA way.
Do you or someone you know like to create art, music, content or just have a solid social media following? Sign up today to be an IZEA Creator! www.izea.com