Using famous faces and voices to promote major brands has always been a staple in marketing, but Buick tried something different.
The brand sought out digital influencers for its "Pinboard to Dashboard." The brand also held a Pinterest competition, asking influencers to create a board featuring their personal style and passions.
The winning board was used as an inspiration for the new color palettes and texture for the auto company's updated Encore model.
The venture paid off, and the social media-based launch held its own as a marketing success story. Here's why:
The right target market
The campaign's goal was twofold:
Promote Buick's Encore, a five-passenger luxury crossover, by appealing to younger car buyers.
Maintain Buick's image as a luxury brand while also showing its more whimsical side.
Pinterest was chosen as the primary platform for two reasons: The campaign included a contest focused on color, design and texture, which fit on Pinterest. Plus, the social platform hits the right demographics. Seventy-seven of Pinterest's users are under 45.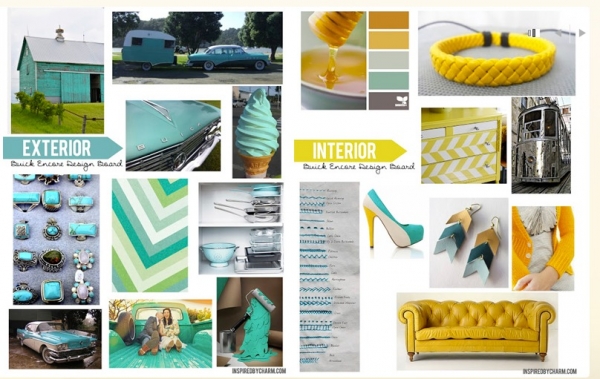 The right influencers
The brand reached out to 10 individual online influencers to seek inspiration for the interior and exterior design of its Encore luxury car—but not from the automotive sphere. Instead, Buick sought input from out-of-the-ordinary influencers: design, food, fashion and lifestyle bloggers.
Each was asked to create a Pinterest board to showcase how the Encore could "express their personal style and life passions."
All 10 influencers brought more than a sharp design eye to the contest. Just look at the number of followers some of them have on Pinterest:
Michael Wurm Jr. of "Inspired by Charm" – 3.2 million followers
Maia McDonald Smith of "Conundrum" – 1.8 million followers on Pinterest
Katie Rodgers of "Paper Fashion" – 448,900 followers
Julie Deily of "The Little Kitchen" – 105,500 followers on Pinterest
Of course, the bloggers also wrote posts about their experience with the Buick contest, encouraged followers to like their pins on Pinterest and cross-promoted to their fans on Facebook, Twitter and Instagram.
The right execution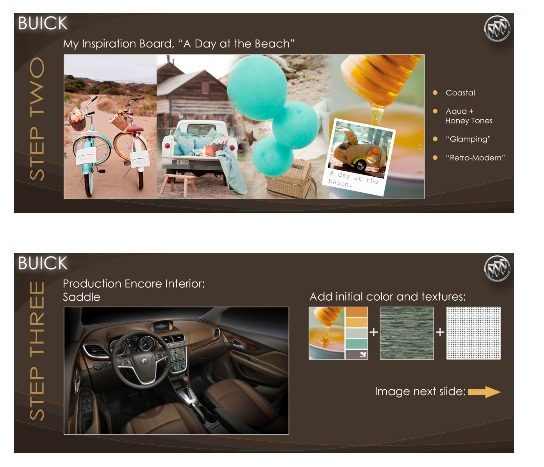 Five of the 10 pinboards were incorporated into a digital Buick Encore Look Book, including Michael Wurm Jr.'s, which was selected as the overall winning board. Wurm's pinboard served as inspiration for the Buick design team, who incorporated the colors and textures into their final 2D concepts.
The winning design was showcased at the New York Auto Show.
The right budget
Compare the cost of a marketing campaign launched almost exclusively via social media to that of paying the famous faces you've seen in Buick commercials — Shaquille O'Neal, Tiger Woods and Peyton Manning, to name a few. But cost is irrelevant if the campaign doesn't work. So, did Buick's gamble pay off?
According to BrandChannel.com, the "Pinboard to Dashboard" program generated more than 17 million unique visitors, followers or users across Pinterest, Twitter, Facebook, Instagram and blogs before the year was over.