When mobile app Letgo, which helps people sell their unwanted stuff, needed to reach a national market, it turned to influencer marketing for sponsored posts.
The Craigslist rival chose two social influencers, Melany Berger of the blog Melany's Guydlines and online lifestyle magazine StupidDope. Here are some of the reasons why their choices made sense.
Trustworthiness
The oldest form of advertising, word of mouth, is still the most trusted. Not surprising, considering Nielsen's report that 66% of consumers find online consumer opinions trustworthy, even if they don't know the person.
Melany's followers trust her advice, as can be seen in her blogging awards, some of which were based on the most fan nominations. So when Melany says the Letgo app is fast, easy and a "hysterical way to sell your stuff," her readers believe her.
Likewise, StupidDope has earned its readers' trust and loyalty as a reputable source for advice, news and recommendations. After all, interviewers with access to big-name stars like Kelly Rowland, Serena Williams and Killer Mike, probably have a decent level of media credibility. So when StupidDope co-founder LeVar Thomas writes that he got interest for his PlayStation 3 within five minutes of posting it on Letgo, his readers were likely to try it themselves.
Reach
In terms of social media reach, both influencers have impressive numbers.
MelanysGuydlines:
Twitter: 28,400 followers
Facebook: 21,600 likes
Email: 9,150 subscribers
Pinterest: 6,500 followers
Instagram: 7,800 followers
Page views: 275,000/month
StupidDope:
Twitter: 103,000 followers
Instagram: 30,000 followers
Pinterest: 2,000 followers
Page views: 7 million/month
Unique visitors: 3.5 million/month
Of course, social media marketing can be exponential. In addition to reaching their own followers, StupidDope's Tweet about the Letgo app was re-Tweeted 42 times, and Melany's Facebook post was shared 106 times.
Demographics
Although anyone can buy and sell on the classified ad's mobile app, Letgo's users are likely younger adults. That's because, according to Nielsen, 18-to 34-year-olds still spend the most time on mobile apps.
MelanysGuydlines is largely focused on dating and relationship topics and her extensive list of featured brands include those popular among the 18- to 34-year-old demographic: Lyft, Mike's Hard Lemonade, RetailMeNot and Zoolander 2, to name a few.
StupidDope, too, has experience promoting brands targeting Letgo's demographics. From Bacardi, Casio and Gap to a campaign for Harley-Davidson that resulted in over 332 million impressions, big names have found that the online magazine can reach their demographic.
StupidDope's media kit may have encouraged Letgo to request a sponsored post:
62% of its audience is 18-34 years old
Top interests: technology and gadgets, sports, food & drinks, travel
With a heavy focus on technology and gadgets, StupidDope's audience seems perfect to promote Letgo's "Commercializer," which lets sellers insert their product into pre-made Hollywood-style commercials. As StupidDope explained, sellers simply choose from one of four themes—'80s action film, home shopping segment, pharmaceutical ad or perfume commercial—and Letgo's app automatically inserts the seller's profile information into the video. Who wouldn't want to share their commercial on social media?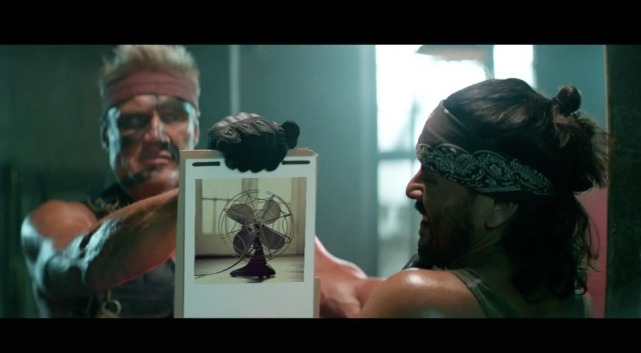 Wrap up
The return on investment for influencer marketing is about $6.50 for every $1 spent, according to research by Tomoson. But the reach, demographics and followers' trust for these two sites likely made the ROI even better for LetGo.